A decentralized VPN client utilizing the Sentinel Blockchain
FIAT GATEWAY
Meile is making decentralized VPN access even easier with the introduction of our FIAT gateway. Meile processes basic credit card information through Stripe, and upon a successful charge, the selected amount of DVPN (fuel) will be sent to your Meile Wallet. Privacy is preserved and no identifiable information is stored on our end, other than a Transaction ID and a Wallet address.
Download Meile dVPN
TIME BASED SUBSCRIPTIONS RELEASE

Debian builds are for Debian based virtual machines.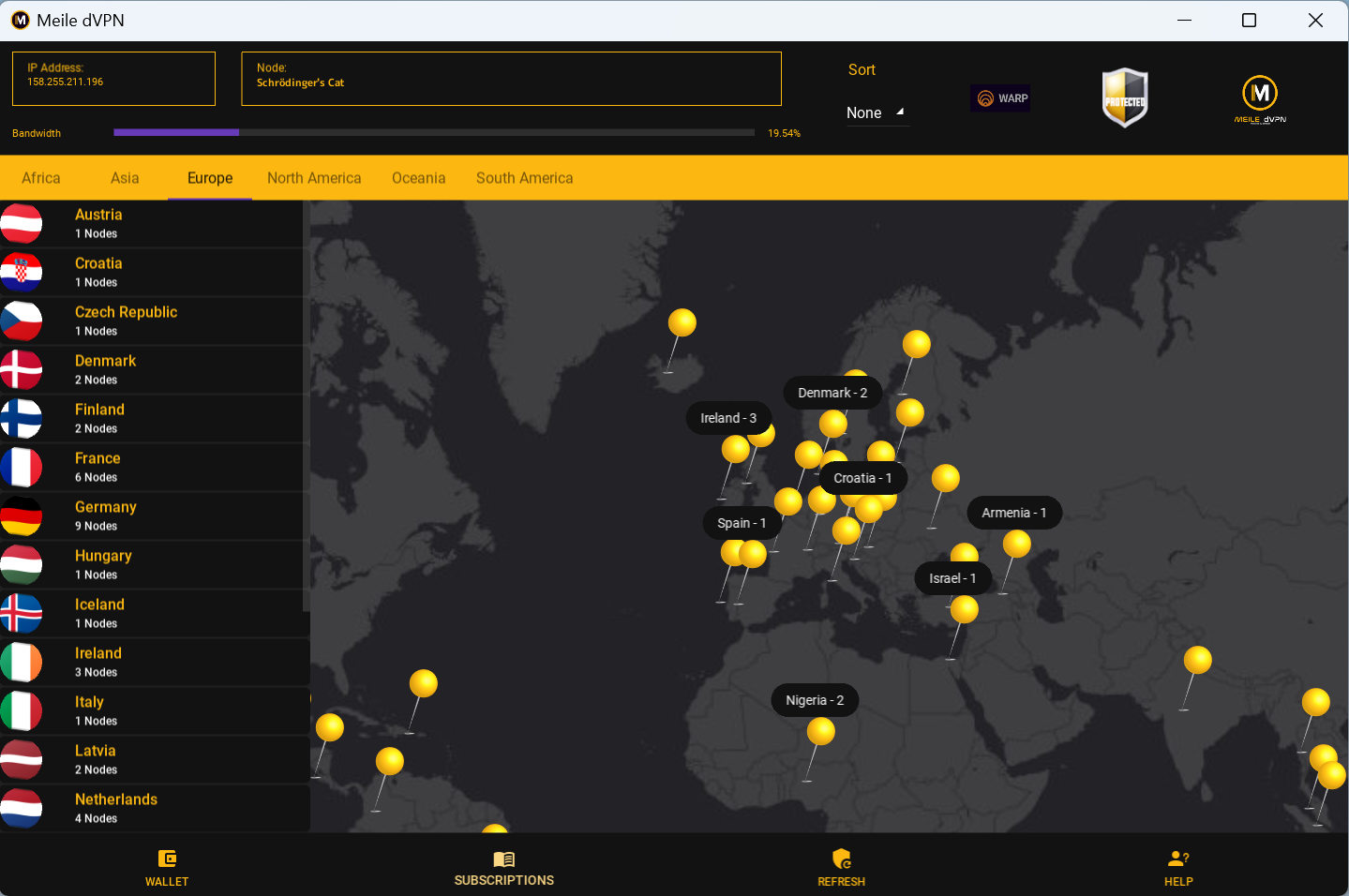 What's New in 1.7.10:
🛡 Unsubscribe functionality
🛡 Settings Nav Bar, RPC Switcher
🛡 DEC, SCRT non-KYC on-ramp
🛡 Time-based Subscriptions
🛡 USD Price of Subscription in dialog
🛡 WireGuard forceful checking
🛡 Better auto DNS resolving
🛡 Lightning fast DNS resolver checks

UI/UX Design
Stylish and easy to use interface. Classic tab themed, with extra capabilities.

Wallet
Fully loaded with a wallet displaying IBC tokens of DVPN, OSMO, SCRT, ATOM, DEC. You'll always know what to pay with

Versatile
Running on all major desktop platform with a range of user options and choices for a secure and stable experience
SIGN UP FOR OUR ANALYTICS DASHBOARD. IT'S FREE!