A decentralized VPN Client utilizing the Sentinel Blockchain
FIAT GATEWAY
Meile is making decentralized VPN access even easier with the introduction of our FIAT gateway. Meile processes basic credit card information through Stripe, and upon a successful charge, the selected amount of DVPN (fuel) will be sent to your Meile Wallet. Privacy is preserved and no identifiable information is stored on our end, other than a Transaction ID and a Wallet address.
PRE-RELEASE

Note: When installing the DMG for OS X. Open the DMG and drag the Meile icon to your Desktop or the Applications folder. Then hold "control"+click to open the app. Apple will prompt for authorization to open an app downloaded from the web, press "Allow"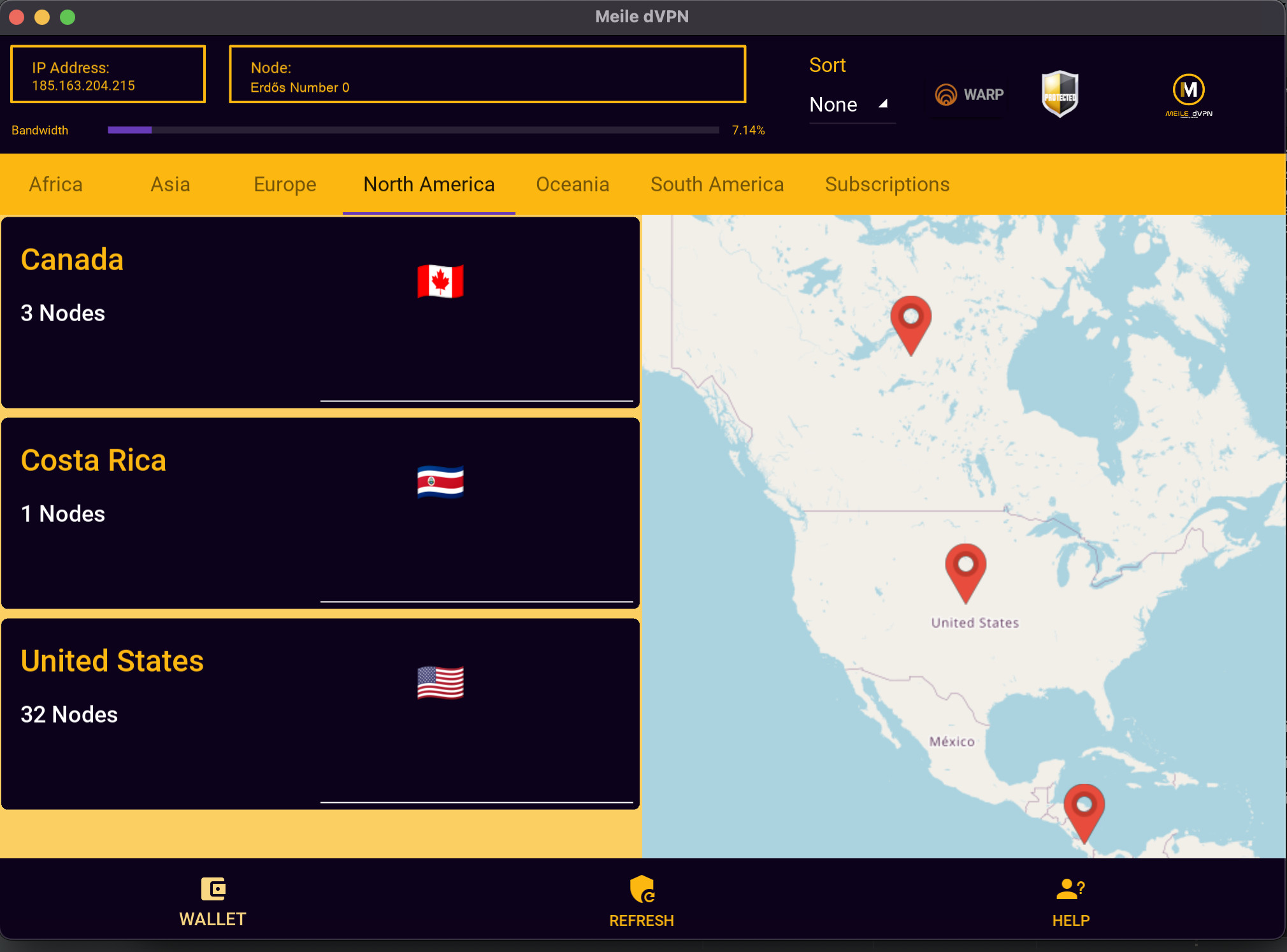 What's New in 1.4.3:
🛡 Purchase up to 10,000 dvpn at once
🛡 Reduced Surcharges
🛡 Black & Yellow Theme
🛡 User Submitted Ratings After Disconnecting
🛡 Toast Messages for Reporting
🛡 Accurate Node City Locations
🛡 Windows Builds

UI/UX Design
Stylish and easy to use interface. Classic tab themed, with extra capabilities.

Wallet
Fully loaded with a wallet displaying IBC tokens of DVPN, OSMO, SCRT, ATOM, DEC. You'll always know what to pay with

Portable
Available for Linux and OS X and future plans to port Meile to Android, iOS, and Windows. The python core, with KVLang UI, is ultra portable and runs on every platform.
Super fast refreshing
DVPN node filtering
WIth Meile's Latency refreshing capabilities, the user can decide to load more nodes (higher latency), or show only the super fast connection nodes (low latency). This enables users to view the mega list of nodes, or scale it down for ultra fast connections.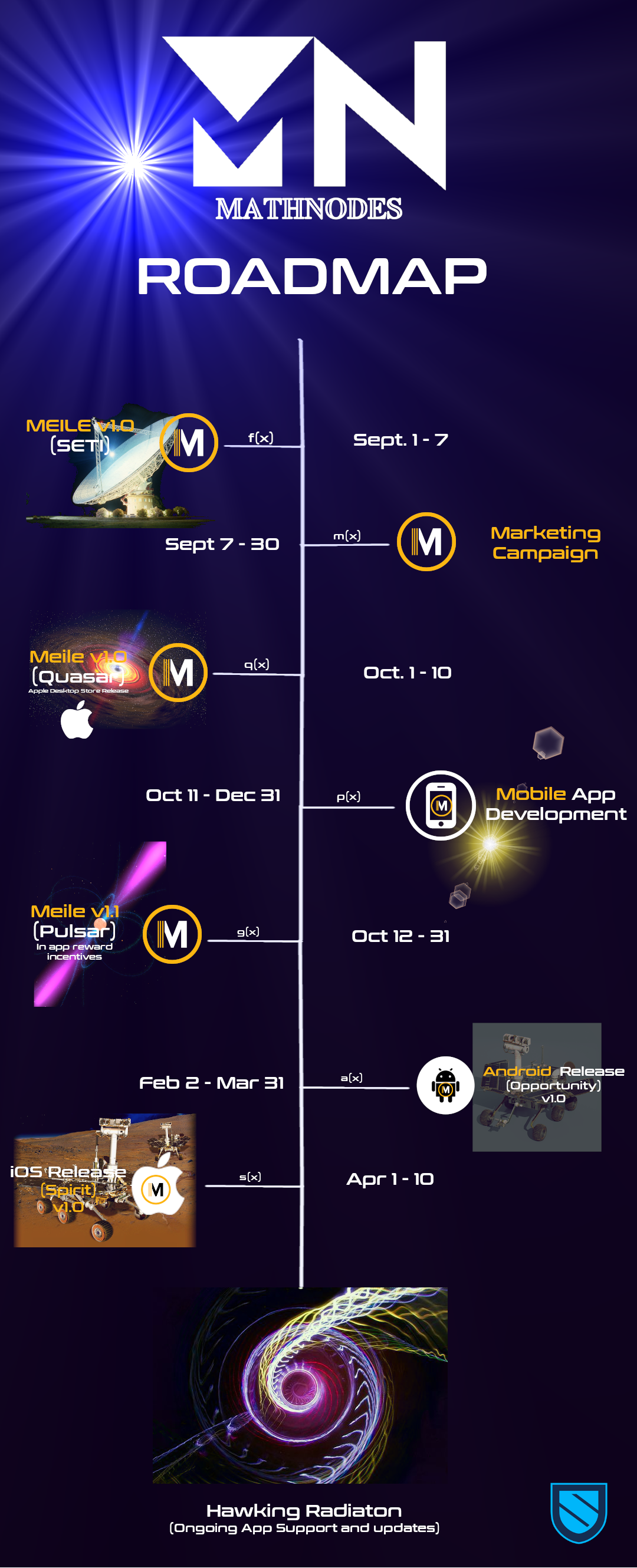 Not all milestones are included in this roadmap, as some are left uncertain. Other active features will be added to the desktop app during these times too which are not seen in the infographic. Not mentioned is the Windows Desktop version, which we are in discussion with the team for development.